Heating tools for professionals
Sievert at K Trade Fair 2016
Sievert at K Trade Fair 2016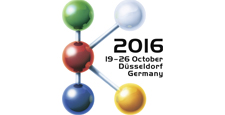 Visit Sievert at the K Trade Fair, 19-26 October, Düsseldorf.
We will be there with our revolutionary hot-air tool, the DW 3000.
Hall Number: 11
Booth Number: A49
We will have a competition at the trade fair connected to our newest Facebook page where you can win a brand new DW 3000 Hot-Air Tool
Like us on facebook and follow the instructions at our booth to compete and have a chance to win!
We hope to see you there!
//Sievert Team