Heating tools for professionals
Over time, the jetnipple of your PRO 95 Titanium soft soldering iron becomes clogged due to the paraffin content in the propane gas. Depending on the degree of contamination, this nozzle can be cleaned again with brake cleaner or something similar. However, if this is not possible, it can simply be reordered.
This jetnipple is suitable for the PRO 95 Titanium soft soldering iron.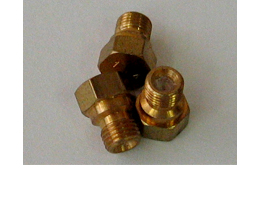 Jetnipple (item no. 168066) 0.27mm with M4.5 external thread.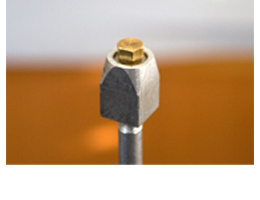 As shown in the picture above, the gas nozzle is mounted on the so-called nozzle support. When assembling the gas nozzle, please be sure to hold the nozzle support with an open-end wrench.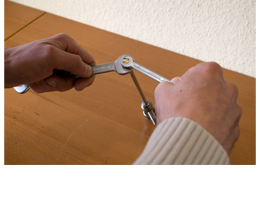 Technical data
Item no.
168066
Description
Jet orifice 0,27 for PRO 95 Titanium soldering iron
Weight, g
5
Packaging unit, pcs.
5
EAN code
7314521680669