Heating tools for professionals
PRO brass burner are our classics in the range and have been produced unchanged for over 60 years. They produce a very clean and stable flame pattern, as they work according to a different functional principle than the pot shape that is common today.
For technical data, please refer to the table below.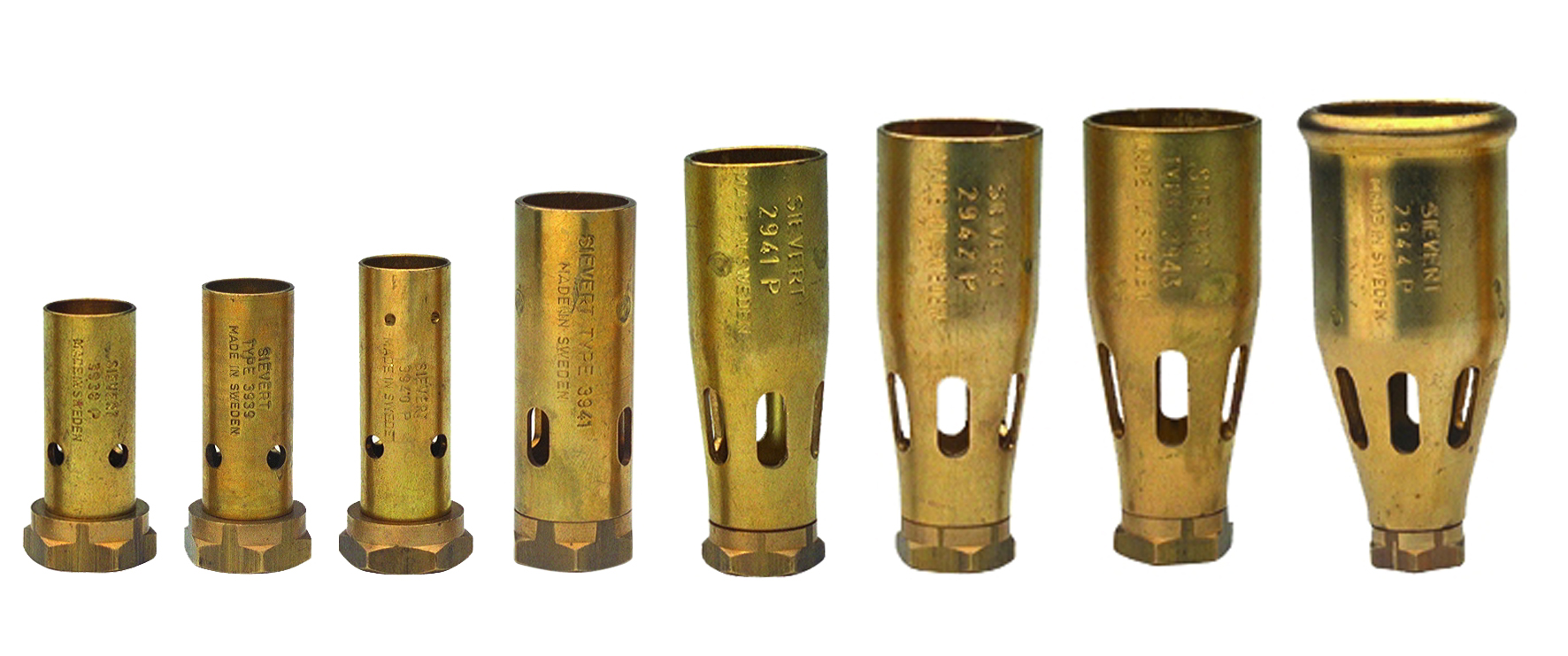 Technical data
Item no.
393802
393902
394002
394102
Weight, g
52
58
60
80
Length, mm
48
52
57
67
Diameter, mm
17
17
17
22
Connection, necktube side
M20x1 IG
M20x1 IG
M20x1 IG
M20x1 IG
Effect, kW
0,25
0,9
1,2
3,1
Recommended working pressure, bar
2
2
2
2
Gas consumption in g/h at 2 bar
20
70
90
240
Softsoldering till, mm
10
12
15
40
Scope of application
Softsoldering burner,
Pilot burner
Softsoldering burner,
Pilot burner
Softsoldering burner
Softsoldering burner
EAN number
'7314523938027
'7314523939024
'7314523940020
'7314523941027
| Technical data | | | | |
| --- | --- | --- | --- | --- |
| Item no. | 294102 | 294202 | 294302 | 294402 |
| Weight, g | 110 | 120 | 130 | 200 |
| Length, mm | 84 | 87 | 91 | 108 |
| Diameter, mm | 28 | 32 | 35 | 50 |
| Connection, necktube side | M20x1 IG | M20x1 IG | M20x1 IG | M20x1 IG |
| Effect, kW | 7,7 | 26 | 43,5 | 86 |
| Recommended working pressure, bar | 2 | 4 | 4 | 4 |
| Gasconsumption in g/h | 600 | 2000 | 3350 | 6700 |
| Softsoldering till, mm | 60 | --- | --- | --- |
| Scope of application | Softsoldering burner, light warm up work | Roof burner for detail work, worm up work | Roof burner for detail work, worm up work | Roof burner for surface work, powerful work up work |
| EAN number | 7314522941028 | 7314522942025 | 7314522943022 | 7314522944029 |