Heating tools for professionals
Win your own DW 3000!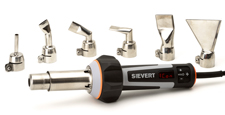 To celebrate our Red Dot Design Award, we have set up a contest at the following site:
Enter the site, sign up and be part of the contest where you can win your own DW 3000!
Do not forget to follow us on Facebook for news and updates.